Covid
COVID-19 Hospitalizations In Children Is A Latent Concern In NYC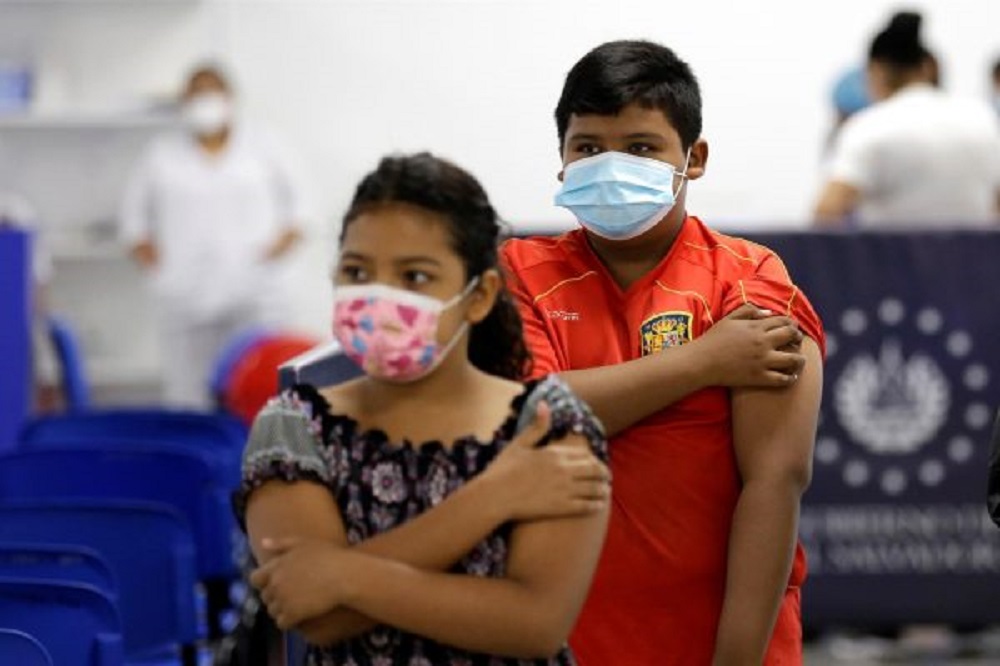 The increasing hospitalizations for COVID-19 in children in New York have sounded the alarms in the authorities at the state and local level, especially at a time that there is an increase in cases at a general level due to the highly contagious Omicron variant and the best strategies for inoculating minors around the holidays and year-end celebrations.
The New York State Department of Health issued a statement warning of the rise in pediatric hospitalizations associated with COVID-19. In New York City, for the week ending December 24, they increased from 22 to 19, while at the state level for that same date, it rose from 70 to 184.
"The risks of COVID-19 for children are real. We are alerting New Yorkers to this recent staggering increase in pediatric COVID-19 admissions so that pediatricians, parents, and guardians can take urgent action to protect our youngest New Yorkers, "said Acting State Health Commissioner Dr. Mary T. Bassett.
Dr. Bassett in an official statement recommended that we use all available safe and effective infection control, prevention, and mitigation strategies, especially due to the threat posed by the Omicron variant.
Although children are less likely than adults to seriously develop the virus. On these end of the year dates where there is a greater closeness between people, it is very important to protect children who are five years old or older, by receiving the vaccination doses recommended by the Centers for Disease Control and Prevention (CDC).
As New York City enters its third consecutive year of a pandemic, some experts fear that authorities will take more restrictive measures such as the total or partial closure of the city or schools, at a time when hospitalizations in children see an also increase at the national level.
The authorities of the state Department of Health indicated that hospital admissions have quadrupled in children under 18 years of age in the first week of December.
By the middle of the same month, in their latest report, they revealed that 27% of children aged 5 to 11 who were admitted to the hospital due to COVID-19, were not fully vaccinated and 16.1% are fully vaccinated.
The figures are alarming also in another age range, only  71.7%, which represents only a quarter of the young people between 12 and 17 years old who were admitted to the hospital, have received at least one dose of vaccine, and 64.1% are fully vaccinated.
"We are publishing this data because we want pediatricians to be alert to make the diagnosis of COVID and children and we also want parents to be alert to the diagnosis. Many people still think that children do not get infected with COVID. This is not true. Children become infected and some will be hospitalized, "added Dr. Mary T. Bassett.
According to a report released Monday by the American Academy of Pediatrics and the Children's Hospital Association, it revealed that from December 9-16, nearly 170,000 children in the United States tested positive for COVID-19, an increase of about 28%. in the last two weeks.
Children continue to account for about a quarter (23.7%) of the weekly coronavirus cases reported in the United States, according to the report. On average, nearly 200 children in the United States are being admitted to the hospital with COVID-19 each day, according to federal data.
A day before the data was released, the state Department of Health reported that more than 27,000 New Yorkers tested positive for COVID-19. This represents the highest number since an increase in cases due to the Omicron variant began to be reported.
These surprising trends underscore the critical importance of protecting children in the household from COVID-19, in a season when many children take family trips. Which could lead to a spike in the numbers after returning from vacation.
The governor has insisted that parents or guardians take their children to be vaccinated. "There is simply no reason. We have the supply, we have the capacity, we have the staff so that every eligible child is vaccinated, "said Kathy Hochul.
US health authorities have given final approval to Pfizer-BioNTech's COVID-19 vaccine for children ages 5 to 11.
Governor Hochul recommends that parents and guardians can schedule a free COVID-19 vaccination for their children over the age of five by visiting the vaccines.gov website, or by texting their zip code to 438829, or by calling 1-800-232-0233 to find the nearest vaccination location.
It is important to make sure that the vaccination center supplies you with the Pfizer-BioNTech vaccine, which is the only vaccine approved by the authorities.
Parents and guardians can also make an appointment at any of the state's mass vaccination sites by visiting Am-I-Eligible or by calling 1-833-NYS-4-VAX (1-833-697-4829).
All sites are administering the children's vaccine and boosters to eligible New Yorkers.