Covid
Providing health coverage for all is an urgent need in New York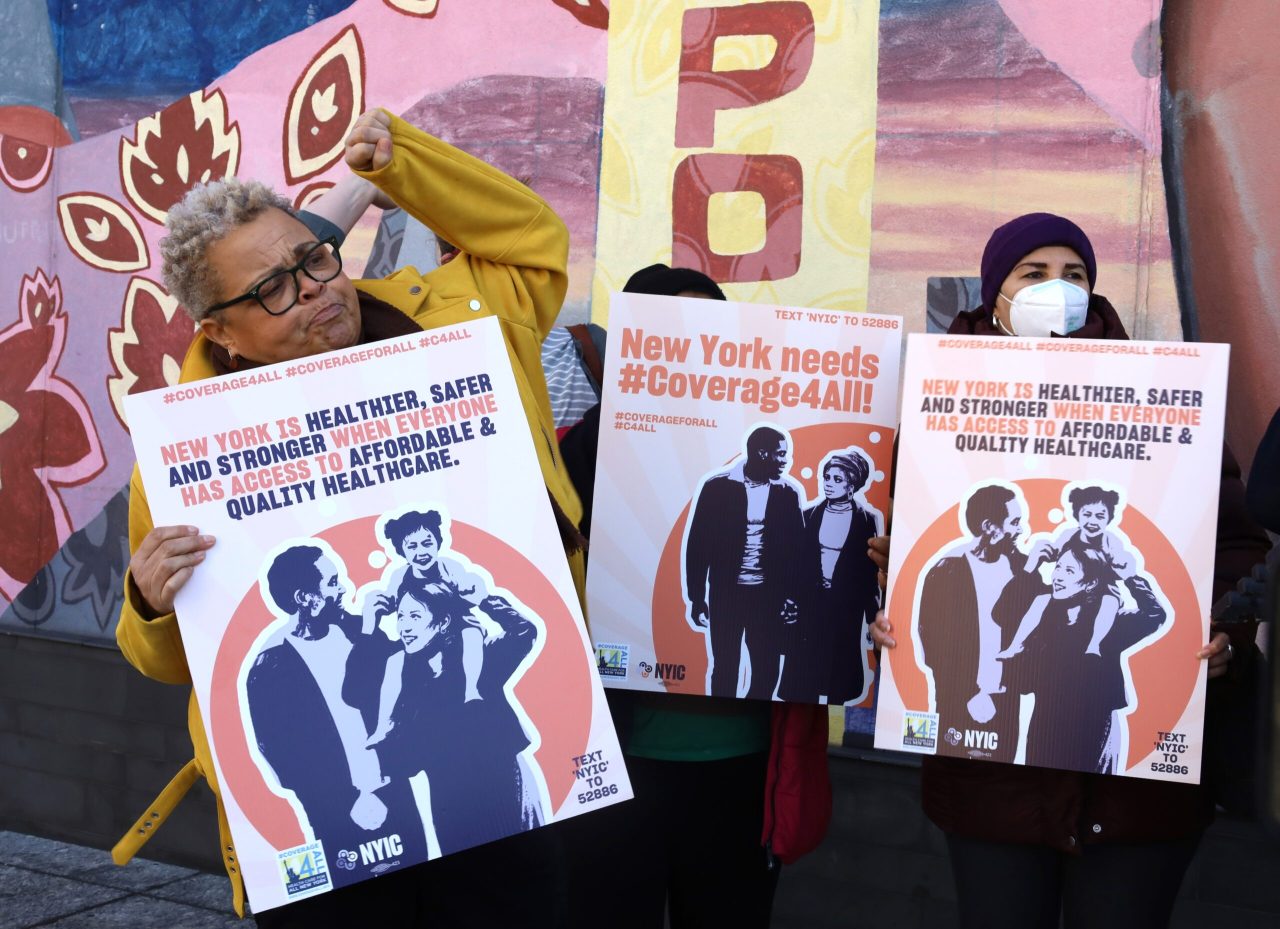 As the COVID-19 pandemic ravaged New York with a collapsed health care system, the immediate effects highlighted the vulnerability of uninsured immigrants to hospitals.
COVID-19 did not create this problem of lack of medical care, however, when New York City became the epicenter of the global pandemic, it made it worse. A systemic inequality that has existed for decades.
While Gov. Kathy Hochul has unveiled her official executive budget proposal wherein health care she included $3.7 billion to increase Medicaid reimbursement rates by 1 percent and restore a 1.5 percent budget cut for the year past, for activists this is not enough because it leaves "practically out thousands of immigrant New Yorkers", who do not obtain health insurance.
If New York hopes to overcome this health and public health crisis, immigrant advocates and some state legislators are demanding that Governor Hochul sign a bill known as Coverage for All (A880/S1572).
The Coverage for All Act is primarily intended to expand medical coverage and create statewide health insurance for New Yorkers who are excluded from eligibility due to immigration status.
A campaign led by a coalition of community members, community organizations, health care providers, legal service providers, is demanding passage of this legislation on the grounds that immigrants are more likely to die from COVID-19 due to deficiencies in insurance coverage and other health-related issues.
Activists find it "unacceptable" that we have already survived the virus and as we experience a third year of the pandemic, thousands of immigrants who were essential during the height of the pandemic continue to be unable to receive vital life-saving healthcare.
According to a 2021 report by  Families USA, more than 8,200 New Yorkers died from COVID-19 due to a lack of health coverage. And, it is estimated that at least 2,700 of them were undocumented.
This bill is sponsored by Latino state legislators Senator Gustavo Rivera and Assemblywoman Jessica González-Rojas. Both House Democrats call for the urgent need to invest in and improve the health care system for people whose immigration status makes them ineligible for federal financial participation.
It is estimated that  approximately 154,000 New Yorkers  are uninsured and ineligible for insurance due to their immigration status and if this legislation is passed, "New York would develop a more inclusive health care system, creating healthier and more sustainable communities."
"The last two years have highlighted the inequities in our health care system for communities of color, immigrant communities, and the working poor. We are home to the Statue of Liberty. Let's make sure it continues to be a beacon of hope and Coverage for All is passed," demanded Queens Assemblywoman Jessica González-Rojas.
Mrs. Antonia M., a member of the Coverage for All campaign, assures that she has felt discriminated against for not being able to access services and the health system. She receives very expensive bills when she attends private clinics. "We should have health insurance that is available to everyone, including the undocumented. I wish I had immigration status so I could have health insurance," she demanded.
During the pandemic, immigrants, being the most vulnerable, were exposed to catching the virus. Going to hospitals to receive medical care was not an option because they did not have health insurance and fear of being deported, so they had to resort to self-medication.
In addition to medical problems related to COVID-19, New Yorkers have other general ailments that cannot be treated. The impossibility of performing routine check-ups also causes avoiding medical care due to high costs.
However, the prolonged suffering and degenerative diseases in people create an increase in medical bills that are almost impossible to pay, but not treating an illness in time means that in the long run when people who go directly to emergencies cause the highest cost to the state.
A study by the Urban Institute found that insuring 110,000 uninsured people could save more than $318 million in uncompensated care costs. So providing health coverage for all would be building that path in New York to ensure that the immigrant community is not left behind.
Murad Awawdeh, executive director of the New York Immigration Coalition (NYIC), said New Yorkers who have been working since day 1 on the front lines of the pandemic continue to bear the brunt of limited access to health care.
"We cannot and must not ignore the burden immigrant communities across the city and state bear when faced with life-and-death decisions about their health. If we truly want to return to being a stronger and fairer New York, Governor Hochul, and the legislature must prioritize and pass Health Coverage for All," said Murad Awawdeh.
Various authorities have also been working on this process in recent weeks, where the legislation has been endorsed by the New York State Conference of Blue Cross and Blue Shield Plans and the Black, Puerto Rican, Hispanic, and Asian Legislative Caucus.
Both versions of the Coverage for All bill (A880A/S1572A) have come out of the Health committees of each Legislative House. The Assembly bill will go to the Ways and Means Committee, while the Senate version heads to Finance.