Entertainment
Dany Castro, a young talent who triumphs in the Mexican "stand up"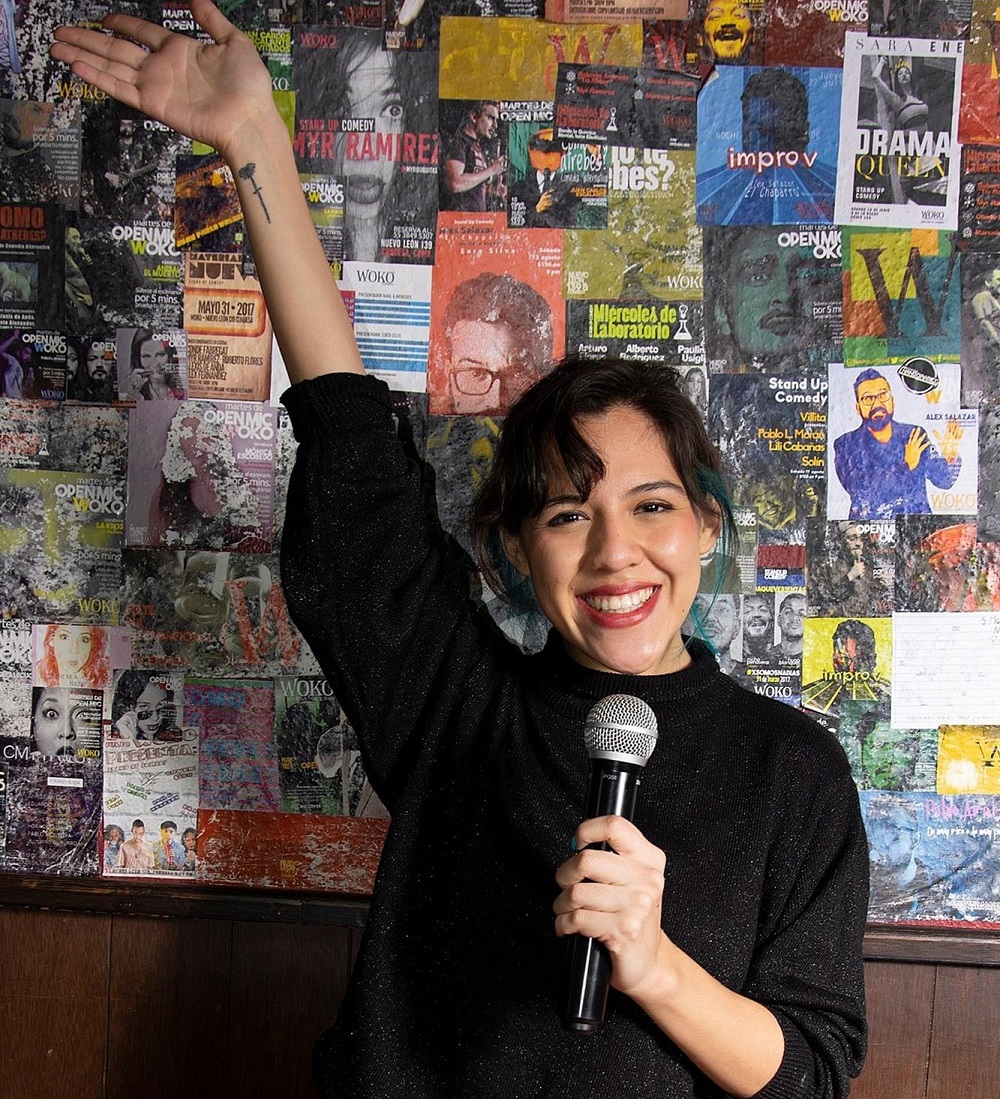 The stand-up phenomenon, a very popular comedy format in the United States both in theater and on television, continues to grow in Mexico with shows by young talents such as that of comedian and actress Dany Castro.
"The 'stand up' is very new in Mexico and continues to grow. Those who are great and famous in this format have only been in comedy for a decade," says comedian Dany Castro, who this month decided to leave her job as a journalist at Agencia Efe to dedicate herself to fulfilling her great dream: to be a comedian and actress.
Dany began "exercising" in "stand up" almost four years ago, but she remembers that since she was a child she wanted to be a comedian because she had the example of figures like Amanda Bynes who showed her talent for making people laugh since she was little.
The first laugh she generated on stage was involuntary, but that made her realize that she had the potential to make people laugh and she hasn't stopped since.
Now she is part of the group Las Indomables, a space made up of diverse female comedians, Dany, Caro Frausto, and Steph López, and although she considers that she is still new to this job, she has had to see significant changes in the medium.
"(Las Indomables) It is a group that was formed to support each other. In our 'shows' we are three women and we always have a guest, we are all very different", assures Castro, who will perform this Saturday with Frausto and López at Woko Comedy Club.
A YOUNG ADULT
At 26 years old, Dany addresses in her comedy how difficult it has been to face adult life, family, and personal problems that make her comedy an exercise in self-knowledge that in turn amuses those who listen to her.
"I talk about what it's like to feel like a child, but having to be an adult when you don't want to be, that I feel like the whole world is lost, what it was like growing up in the United States and not fitting in anywhere, among other things," she says. also actress.
Frausto addresses the issue of divorce and Steph on her experience as a lesbian woman and her fear of motherhood.
Castro confesses that it is difficult to have the courage to be on stage and is also aware that it is a job that is built on the basis of trial and error.
"You have to know that for you to do well you have to make mistakes many times, many comedians say, 'today we come to eat shit', because we know that it will go badly for us if you always expect the worst and you think it will go bad for you You can only be surprised that it goes well for you. You have to be more benevolent with yourself, keep in mind that it is a joke, nothing happens if people do not laugh, "he confesses.
The time off that the pandemic has brought has, from Dany's point of view, generated a significant increase in comedy.
"During the pandemic, many people began to take courses and as soon as the stages began to open, they filled up. There are a lot of young people before I was one of the little ones and now there are 17, 18 and 20-year-olds starting out and they are doing very well, they are growing a lot", she considers.
Added to this is the fact that there are more and more spaces destined exclusively for this type of show when this did not happen before and in turn more people interested in listening to "stand up".
In addition to the "show" on Saturday, Dany will perform this Friday at La Bambalina, the Foro Shakespeare restaurant, as part of the "Funny Friends" event in which she will make her first presentation in English.