Entertainment
Pedro Rodríguez: founder of La Jornada, a food bank in Flushing, Queens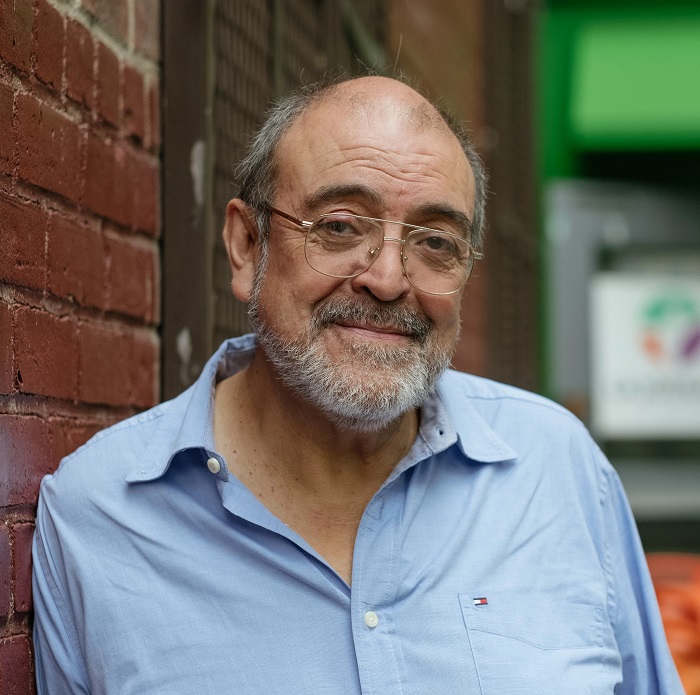 Without thinking that New York City would have one of its most tragic episodes in its history, Pedro Rodríguez, a Latino immigrant, founded several years ago La Jornada, a food bank in the Flushing Queens neighborhood, always keeping a single vision between his eyebrows. and Ceja, helping migrant workers.
The city of New York that never stops, in March of last year "stopped", so stupid without warning without taking time to prepare for what would come next.
When the pandemic hit, Rodríguez ran out of funds and lost his volunteer staff, causing it to close. However, seeing the overwhelming need, he decided to fight for his community, keeping the doors of La Jornada open. Today the organization feeds thousands of people.
Rodríguez remembers how the first day after the pandemic was declared, a police officer entered the La Jornada premises to tell him that they had 10,000 people trained outside and they only had 2,000 meals. "It has been the worst day of my life… telling people to go home without food," says Rodríguez, who is the executive director of La Jornada.
"We are the last line of defense against hunger," affirms Rodríguez, whose organization went from serving 1,000 meals a day to serving 13,000 meals a day in the last two years, mainly supporting schools throughout the municipality with donations. "We cannot fail children," he stresses.
The work of Rodríguez and a large number of volunteers who have even lost family members during the pandemic has been courageous and key to sustaining La Jornada.
"Our volunteers, who are mostly women, are the heroes of this story, their support and that of community groups has been critical to the survival of La Jornada and thus being able to serve thousands of more families during the pandemic," said Rodríguez.
Thanks to their extraordinary work, Rodríguez, and La Jornada were selected to be part of an initiative titled 'Rebuild' by No Kid Hungry, a national campaign focused on eradicating childhood hunger in the United States.
His story will be included as of August 31 in a series of micro-documentaries about groups and individuals who have made a difference, helping during the pandemic with meals in communities throughout the country.
The series will present the achievements of Rodríguez and La Jornada during this difficult period and will highlight ways to help eliminate child hunger in this country.
This initiative is more important than ever this year, as children return to school after the pandemic, they continue to face many challenges and it is estimated that nationally 1 in 6 still lives hungry and in New York City. York, 1 in 5.
For the disproportionately affected Latino community, an estimated 39% of Latino families with children live from hunger, compared to just 15% of white families.