Entertainment
The first roundup of the 2022 Venice Film Festival is a promisingly delicious start.
When compared to the chaos of Cannes, the A-list festival in Venice is seen as a relaxing alternative. Well, peace could be upon us soon, but we'll still be feeling the effects of the stress for at least a couple more days. By instituting a ticketing system that was in part meant to maintain social distance, Venice survived the lockdown years in remarkably good shape. However, the new online ticket system caused public and press outcry last Sunday morning when it took delegates over five hours to navigate a confusing e-labyrinth of lineups and dead ends. We all felt like we'd been thrown through the circle of Dante's hell designated for jaded cinephiles when we arrived in the city on a Wednesday morning to find it drenched, followed by a blast of searing sun.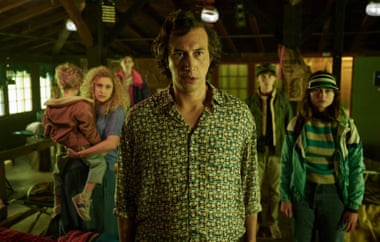 Good thing the festival got started on a tasty note. First up was writer-director Noah Baumbach, whose film Marriage Story was a huge hit in Venice. But his opener for the competition, White Noise, isn't nearly as satisfying. It is based on the 1985 novel by Don DeLillo and takes place in an imaginary college town. Adam Driver is a professor of Hitler studies who, after a chemical disaster causes widespread panic and the evacuation of their village, seeks refuge in a safe house with his wife (Greta Gerwig) and children. Don Cheadle's character is a professor at the university, a source of obscure cultural observations, and an authority on the significance of the great American car crash. The driver delivers his non-sequitur one-liners with droll grace, and there's a strong tang of Robert Altman to the frenzied stylization, but it's never exactly apparent quite what the film's for. It's pitched as a period piece, a post-postmodernist take on the glacial irony of DeLillo's style, but its manic ironies are an awkward translation of the chilly detachment of the original. Still, if you grew up in the 1980s and found Devo videos to be insightful philosophical pronouncements on consumerist alienation, you might feel a twinge of nostalgia.
Since making waves with I Am Love, starring Tilda Swinton, in 2009, Luca Guadagnino has been a crowd favorite in Venice. One of his finest works, Bones and All, is his competition entry set in the United States. Even though Guadagnino proved adept at portraying troubled adolescents in Call Me By Your Name and his TV series We Are Who We Are, his new film's young heroine is in far more distress than her counterparts in those earlier works. Maren, portrayed here by Taylor Russell, is abandoned by her father as he realizes he cannot cope with her cannibalism. When Maren ventures out on her own, she meets two other "eaters": first, an elderly man played by Mark Rylance (in one of the most frightening performances you'll see in a while), and later a gloomy young outsider played by Timothée Chalamet.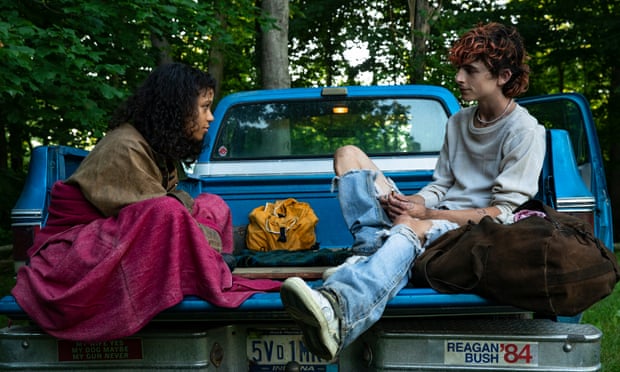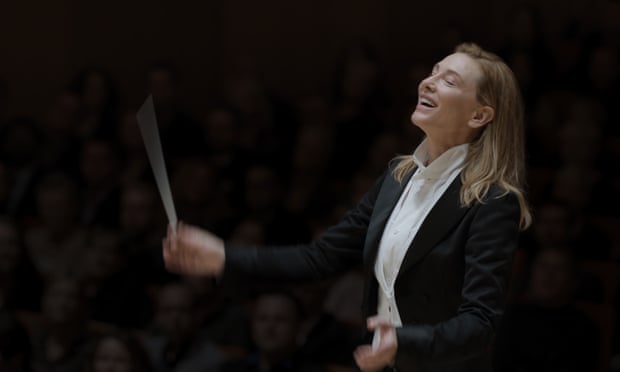 The dialogue has some technical terms and phrases; you may get the most out of it if you are familiar with them (I wasn't), but that shouldn't put anyone off. Blanchett delivers possibly her finest performance ever, one that includes her playing the piano and conducting. There's a good chance that Tár's target audience is comprised of Radio 3 listeners who also subscribe to The New Yorker, but it's a daring, introspective adult drama that keeps its momentum going for the full 158 minutes.
Meanwhile, Lars von Trier has released the long-awaited third season of his groundbreaking 1990s miniseries The Kingdom, a welcome diversion from the increasingly gloomy bombast of his recent blockbusters. From what I saw of the first two episodes of the third season, dubbed Exodus, the show has happily recaptured the deliberate weirdness of the original while returning to its original setting of a Copenhagen hospital where dark forces are on the rise. There are running jokes about the animosity between the Danes and the Swedes, an elderly woman who sleepwalks and becomes a sort of metaphysical Miss Marple, and a cameo by a famous actor playing a demon who takes the form of an owl. Furthermore, there is a meta-level, with characters lamenting how the first series and "that blundering fool Trier" tarnished the hospital's image. Whether you think the antichrist is a fool or a cheeky monkey, you have to admit that it's refreshing to see him acting like one for a change.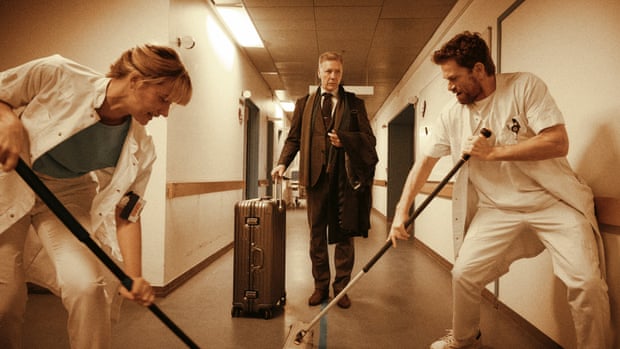 Coming attractions: next week's highlights
Blonde
This picture, directed by the Australian Andrew Dominik and based on the novel by Joyce Carol Oates about Marilyn Monroe, is sure to be one of the most controversial releases of the year. In a picture starring Ana de Armas as Marilyn, which is already generating buzz for its rumoured sexual frankness and is sure to cause much more controversy once it hits theatres, we find ourselves in an interesting position.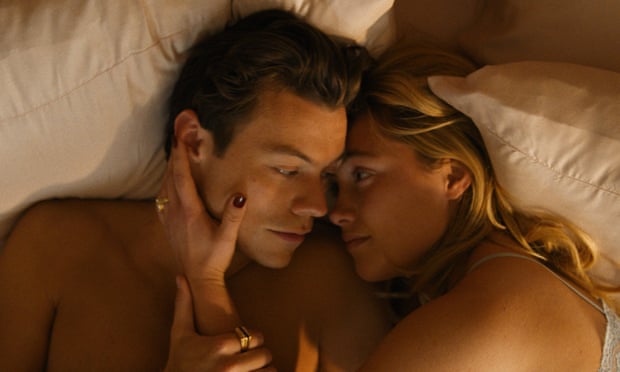 Don't Worry Darling
Olivia Wilde, an actor turned filmmaker, follows up the critically acclaimed Booksmart with a film that's decidedly darker in tone: the tale of a couple who find themselves in what seems like a perfect community but is perhaps less than ideal in reality. There will be red carpet frenzy later in the week since Florence Pugh stars with Harry Styles, who is becoming more and more believable in his acting roles.
Alice Diop, a renowned French documentarist, performs in official competition with her debut feature. Actor/artist Kayije Kagame plays a writer who covers the trial of a young woman (Guslagie Malanda) accused of killing her kid; the book was co-written by Goncourt-winning novelist Marie NDiaye (Three Strong Women), so we can expect substantial dramatic weight.
Dead for a Dollar
Hollywood veteran Walter Hill (The Driver, Southern Comfort) is in attendance to promote his newest film and accept an award for his career. In interviews, Hill has claimed that all of his films are, at their core, westerns, but this one is the real deal. The cast includes Christopher Waltz, Willem Dafoe, and Rachel Brosnahan (The Marvelous Mrs. Maisel).
Since you've made the effort to come all the way from India to be with us today, we hope you'll consider doing us a favour while you're here. Tens of millions of readers have turned to the Guardian's fearless journalism in times of crisis, uncertainty, solidarity, and hope since our establishment two centuries ago. Over 1.5 million contributions from 180 countries help us stay free and open to everyone.
In contrast to many other newspapers and magazines, The Guardian is not owned by a corporate or a wealthy individual. Nothing more than a burning desire to report fairly and accurately on international events around the world, uninfluenced by advertising dollars or political agendas. Reports like this are crucial for a functional democracy, a feeling of fairness, and the reining in of the powerful.
The best part is it's free and accessible to anyone who wants to attend. This is how we operate since we are dedicated to fair information dissemination. There are now more people than ever before who are paying attention to the world around them, who recognise the effects these events have on individuals and communities, and who are moved to take action as a result. Millions of individuals, regardless of their financial situation, stand to benefit from unrestricted access to high-quality, fact-checked news.
Your contribution, no matter how great or small, is vital to our success.
Please consider supporting The Guardian with even just a dollar. If you're able, please consider making a monthly contribution to help us out. We are very appreciative of your kindness.