Featured
Tropical depression strengthens in the Atlantic and forecast to be a storm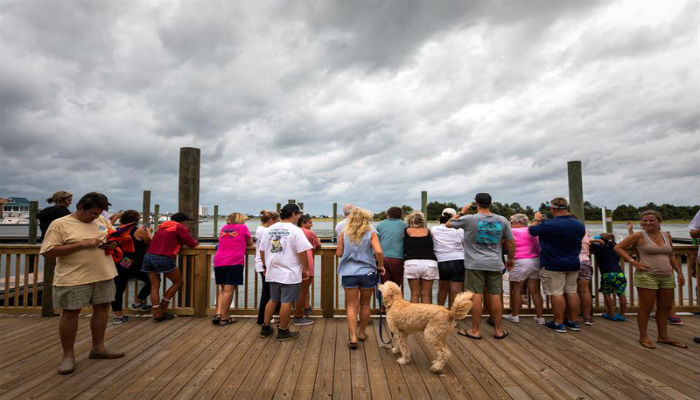 The 18th tropical depression in the Atlantic strengthens over open water and may turn into Storm Sam on Thursday, which could become a major hurricane next week, the US National Hurricane Center (NHC) reported.
The depression has maximum sustained winds of 35 miles per hour (55 km / h) and is expected to strengthen as it moves west at 15 miles per hour (24 km / h) until it becomes a tropical storm.
During the weekend, as long as it is located in the center of the Atlantic basin, it could be a hurricane and by Tuesday it would even become a major hurricane, that is, category 3,4 or 5 on the Saffir Simpson scale, according to the projections of the meteorological center, based in Miami.
Located about 1,860 miles (2,995 km) east-southeast of the Leeward Islands (Caribbean), the depression does not currently pose a threat to coastal areas and no alerts or warnings have been issued due to this cyclone.
According to the NHC list of names for the 2021 season, if the current depression became a storm it would be called Sam.
For its part, what was tropical storm Rose, which weakened in the last 24 hours, became a low pressure remnant in the mid-Atlantic on Thursday, about 1,300 miles (2,095 km) west-northwest of the islands of Cape Verde.
So far this year there have been six hurricanes in the Atlantic basin, Elsa, Grace, Henri, Ida, Larry and Nicholas, of which Grace, Ida and Larry reached the highest category (3 or more on the Saffir- Simpson, which measures the strength of the winds).
The last of them, Nicholas, made landfall in the eastern Matagorda peninsula, in Texas, but quickly weakened to a tropical storm, not without first dumping heavy rains in that state, Louisiana and other parts of the southern US EFE