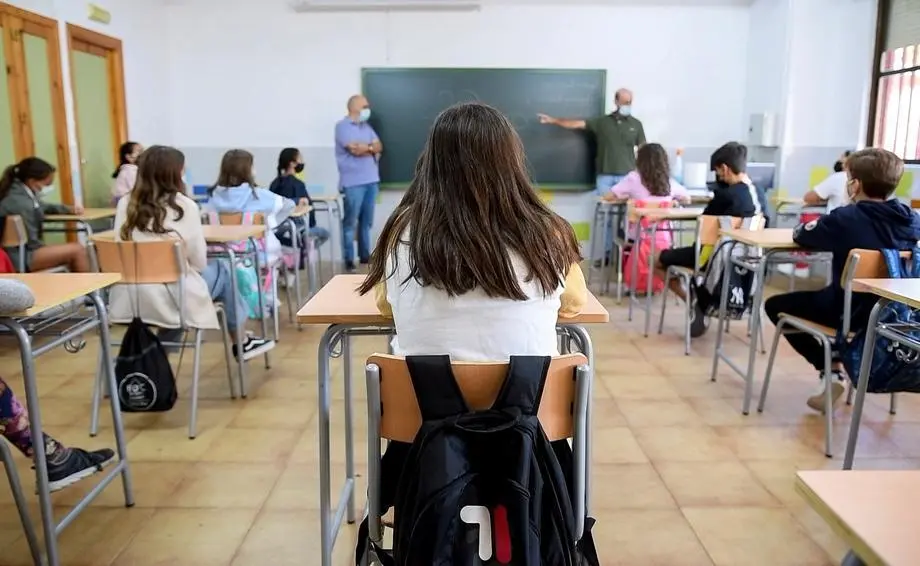 The Government of President Joe Biden announced this Monday a plan of 500 million dollars in donations to improve the efficiency of energy use and the quality of the environment both in classrooms and on public school buses across the country.
The initiative emphasizes efficiency improvements in heating and air conditioning systems, lighting, and insulation to protect the health of students, officials from the White House and the Department of Energy explained in a video conference.
"This plan mobilizes the entire federal government to use investments from the Bipartisan Infrastructure Act and Recovery Plan to promote solutions that include energy-efficient retrofits, electric school buses, and resilient designs," said one of the functionaries.
Vice President Kamala Harris introduced the plan this afternoon at Thomas Elementary School in the US capital, saying these grants "will also save schools money," and that these savings can be reinvested to hire more teachers, make needed repairs or invest in new technology to support learning.
"All public schools in the country are eligible to apply for these grants, and I encourage them to do so," he added.
Harris promised that "we will continue to fight to ensure they have every opportunity not only to succeed but to thrive."
Eight school districts will receive donations in the first round to improve their technologies. Those districts include Adams 12 Five Star and Boulder Valley, Colorado; Charleston, South Carolina; Columbia, Missouri; Davis, Utah; Greenville, South Carolina; Mariposa, California; and the Board of Education in Newark, New Jersey.
Public elementary and secondary schools in the United States spend about $8 billion each year on energy bills, the second-largest expense in the education system after teacher salaries.
"The improvements that are already available can provide savings of 10% to 30% in energy costs, and this would help create opportunities for well-paying jobs for electricians, carpenters, painters, metal workers, plumbers, and more," said an official.
Officials say students need healthy school environments, but many US schools continue to use heating, ventilation, and air conditioning systems that decrease classroom comfort and can pose health risks to students and teachers.
In addition, buses that consume diesel fuel present additional health risks both for the schoolchildren who travel in them and for the passing neighborhoods and the areas around the parking lots where in winter the vehicles keep their engines running.