Travel
When does the Mexico-United States border open for tourists in 2021? This is the new date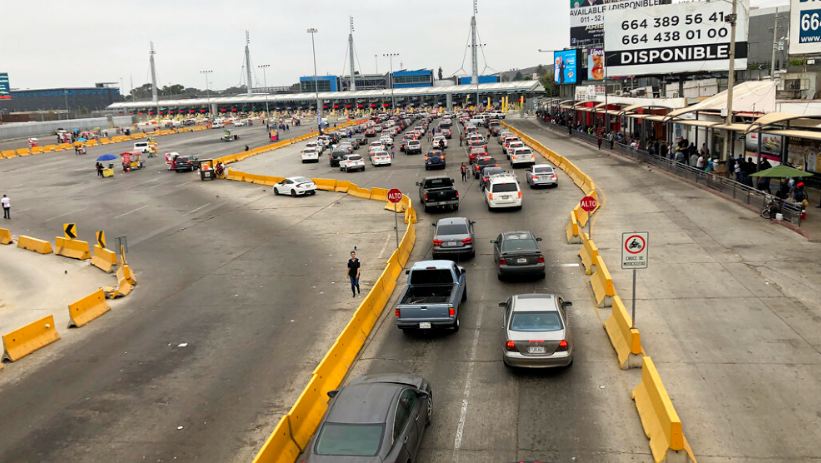 Due to the sanitary restrictions imposed by the Covid-19 pandemic, for several weeks the border between Mexico and the United States was closed mainly for tourism and shopping. Although there is the intention of allowing free passage in order to reactivate the economy in both nations, the Ministry of Foreign Affairs of Mexico reported through its official Twitter account that the land border of both countries will be closed for at least a month more.
What is the new date for the US-Mexico border to open?
Although the Mexican authorities expressed that the bilateral dialogue between Mexico and the United States continues, the intention to extend the partial closure of the border for another month was carried out by the American Union . In this sense, the tentative date would be August 21 for travelers to cross the border in non-essential activities.
When does the land border between Mexico and the United States open?
The exchange of goods and services between the two countries exceeds $ 1,700 a day, which is why there is interest in reopening the border, the problem is that vaccination between both countries is not yet at the desired level and it is not the first time that it has been extend this closure. At the time, the reopening date was August 21 next.
What people are prohibited from crossing the land border?
The land closure is aimed mainly at travelers who go for recreational purposes, for tourist reasons or to visit relatives.
What people can cross the land border?
It should be noted that it is necessary to verify that you go for an essential reason such as to work, as well as to attend an educational institution, even to receive medical treatment or if you are a public official who enters for an emergency, the military and diplomats are also considered here . Also those US citizens or permanent residents who return to the United States have the doors open.
Can I travel from Mexico to the USA by plane?
It is important to specify that the border closure is only directed to the land route, so air travel does not have any problem as long as a negative Covid-19 test is presented before boarding the aircraft with no more than three days of having done. If you cross by plane, there are no restrictions on traveling for tourism or shopping and even visiting relatives.
What proof is needed to be able to travel to the United States? PCR or antigens
As such, there is no preference for any of the two tests, it only needs to be a recent analysis and if they barely presented a picture for Covid-19, it is mandatory to confirm that it is already recovered and is not contagious for other passengers.
Is a quarantine mandatory when entering the United States?
US authorities do not force travelers to quarantine, but the CDC recommends that people entering the country need a week of home quarantine.