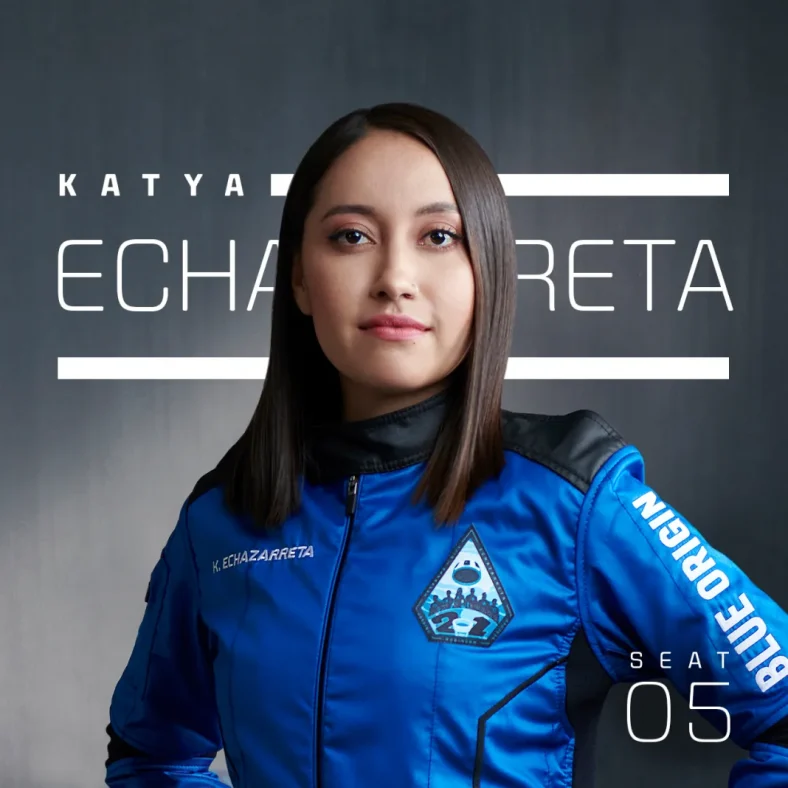 The Mexican government congratulated Katya Echazarreta on Saturday for becoming the first woman born in Mexico to go into space.
"The Government of Mexico extends a warm congratulations to our countrywoman (Katya Echazarreta) for being the first female astronaut born in Mexico to travel to space," declared the government spokesman, Jesús Ramírez Cuevas, on his social networks.
Echazarreta, who was born in Mexico 26 years ago and moved to the United States when he was seven years old, flew this Saturday on a private mission from the Blue Origin company, founded by billionaire Jeff Bezos.
"The contribution of the migrant community to economic, political, cultural, and scientific life in the United States is fundamental," said Ramírez Cuevas.
The young woman details on her official website that she studied electrical engineering at the University of California at Los Angeles (UCLA) and is now looking for a postgraduate degree in the same area at Johns Hopkins University.
He has also worked on five US National Aeronautics and Space Administration (NASA) missions.
Although she left the country when she was a child, the astronaut dedicated her trip to Mexico.
"I want to dedicate this flight to space to my country, and to the entire Latin American community. My wish is that you see this mission, believe in yourself, and know that you can be the next," he said in a video published this Saturday by Blue Origin.
The Space for Humanity mission shared on its official networks that Echazarreta is the company's first "ambassador" and its first "citizen astronaut" after boarding Blue Origin's NS-21.
"I always knew I could go to space, I could see myself there, I just needed the opportunity. Growing up, I decided I would do whatever it took to reach that goal," said the young Mexican in a message shared by Space for Humanity.
The mission consisted of a capsule that left Earth on a trip with a total duration of 10 minutes and five seconds.
Before the young woman, Rodolfo Neri Vela, from the southern state of Guerrero, was the first Mexican astronaut to participate in the STS-61-B space mission in 1985.
While Ellen Ochoa, who was born in California, but with Mexican grandparents, became the first woman astronaut of Hispanic origin in 1991.