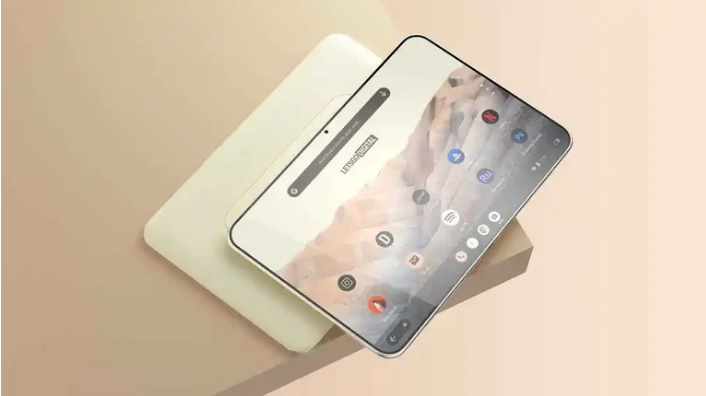 Rich Miner becomes a new member of Google to command this new bet of the technological giant
Android-based tablets are " the future of computing," Google said in a job posting. Nothing suggests this given the current state of Android tablets, where even Google has scrapped the system with the Pixel Slate, its latest model introduced in 2018, which used ChromeOS.
A failed bet, acknowledged Rick Osterloh, head of Google's hardware division, who at the time confirmed that they would stop making tablets, until now.
Google bets again on tablets, with added value
Google said at the time that it would not manufacture more tablets, but in fact, it continued betting on them with a new division within the company directly called ' Android Tablets'.
In the Google job posting, they express their belief that "the future of computing is moving toward more capable and powerful tablets." This Google team is looking for app developers and engineers to work with other brands.
At the moment, it is impossible to predict that they will release an Android tablet, but they will relaunch their development after a few years of hiatus.
But the most important move is who is chosen to participate in this bet. This is Rich Miner, who co-founded Android with Andy Rubin before his startup was bought by Google itself. Miner has been a member of Google Ventures since 2009 but is not involved in the day-to-day running of the operating system.
Rich Miner. (photo: Andro4all)
Rich Miner joined the Android Tablets initiative in March 2021. Here is a description of Miner's position at Google:
"As 'Director of Product Management for Android Tablets,' you will partner with leaders in Android, platforms and ecosystems, and cross-product area teams. You will also work closely and collaboratively with the OEMs that make Android tablets and the developers that create apps for them. It will drive the long-term direction, strategy, and roadmap for Android tablets."
During these last few months, it has been possible to appreciate several movements in Android focused on tablets, mainly Android version 12L, dedicated to exploiting the space of tablets and folding devices.
Last September, a Google patent was released for the design of a new tablet with rounded edges and a large screen. But nevertheless, for now, there are no concrete rumors about a future tablet with these characteristics, as there has been about the Pixel NotePad, its future folding tablet.
PixelNotePad. (photo: MyComputer)
Google presents Topics, the new tool that will identify your interests online
With great relief, Google decided to say goodbye to FloC, it's initiative for cookie-free Internet browsing. However, the technological giant does not abandon its idea and has already created a new alternative: Topics.
The first idea of ​​the Californian company was controversial from the beginning, so the end of a proposal that the vast majority of the public never understood what the objective of creating it was, or what it was exactly about.
What is GoogleTopics
As explained on Google's official blog, what Topics offer is to use your browsing history over the last three weeks to determine your online interests. Initially, around 300 topics will be analyzed, but the number is expected to increase.
But surely you are wondering what purpose this initiative has, and the answer does not need an explanation as it is very transparent: establish new tools for the advertising market.
GoogleTopics. (photo: Search Engine Roundtable)
So Google will use Topics to analyze which topics have caught your attention the most in recent days, based on your browsing habits.
Therefore, will generate a ranking with the five topics that interest you the most, and when you enter a website using this new API (Application Programming Interface ), it will randomly select three topics (one for each week) and show you ads based on them.
Those from Mountain View assure that the process is more private and secure than FloC, and they explain it as follows:
"With Topics, your browser will determine a handful of topics, like 'Fitness' or 'Travel & Transportation', that represent your top interests for that week based on your browsing history. Topics are kept for three weeks only, and the oldest ones are deleted. The themes are selected entirely on your device without involving any external servers, including those of Google.
Topics enable browsers to give you significant transparency and control over data, and in Chrome, we're building user controls that let you view topics, delete the ones you don't like, or turn the feature off entirely."