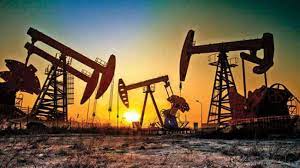 On Wednesday, the average price of a gallon of regular gasoline fell for a fifth straight day, staying under $5 per gallon.
On Thursday, oil prices continued their downward trend from the previous day, falling more than 2% as investors feared that rash U.S. interest rate increases could spark a recession and reduce fuel consumption.
The price of American West Texas Intermediate (WTI) oil futures dropped to $105 per barrel. Futures for Brent crude decreased to $110 per barrel.
On Wednesday, both benchmarks fell almost 3% and reached their lowest points since mid-May.
Investors are still worried that central banks may raise interest rates to the point where the global economy enters a recession.
According to Jerome Powell, the head of the U.S. central bank, the Federal Reserve is not seeking to create a recession in order to limit inflation but is steadfastly dedicated to keeping prices under control even at the risk of a recession.
BIDEN'S ENERGY SEC. SUGGESTS A RADICAL MOVEMENT TO ADDRESS THE GAS CRISIS
On Wednesday, June 22, 2022, in Washington, DC, Federal Reserve Chairman Jerome Powell addresses the Senate Banking, Housing, and Urban Affairs Committee while presenting the committee with the Monetary Policy Report. (AP Newsroom/AP Photo/Manuel Balce Ceneta)
POWELL PROMISES MORE RATE HIKES TO FIGHT INFLATION AS THE FED IS "STRONGLY COMMITTED" TO DOING SO
To assist tackle record gas costs, President Biden has urged Congress to approve a three-month suspension of the federal gasoline tax.