Business
Miami will host the first edition of an event dedicated to gastronomy on cruise ships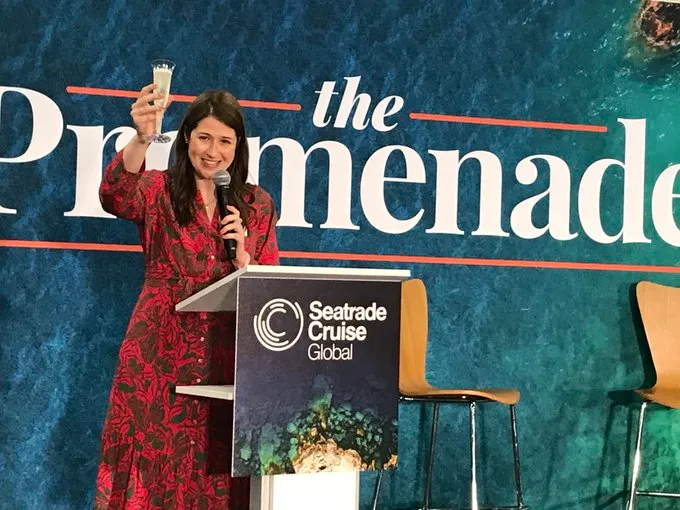 Seatrade Cruise Global , the world's largest trade fair and conference for the cruise industry, announced this Wednesday the debut of "F&B @ Sea" , an event dedicated to gastronomy and beverages on "land and sea" whose first edition will be held in Miami Beach in May 2023.
The appointment will take place in coincidence with the edition of that year of the Seatrade Cruise Global fair, scheduled between days 1 and 4 of that month, as announced today by the organization.
"F&B @ Sea" , which is supported by the Cruise Lines International Association (CLIA), will address new trends in spirits and gastronomy, both on land and on board cruise ships, as well as related aspects to sustainability, "technology, inflation and supply chain disruptions".
"(Aims) to bridge the gap with immersive supplier exhibits, networking, content and demos while bringing together cruise line executives and suppliers to meet and discuss challenges, opportunities and broaden horizons ," Mary Bond said in a statement. , director of Seatrade Cruise.
The event will be attended by culinary "influencers" and will offer tastings and chef and mixologist competitions, according to the organization, which will close this year's edition held at the Miami Beach Convention Center on Thursday.
"Synergies between cruise lines and destination partners to increase local sourcing present immense potential, and this will be an opportunity to share the latest infusions and innovations ," said Michele Paige, president of the Association of Florida-Caribbean Cruises (FCCA).
At the Seatrade Cruise Global conference, which began on Monday, Kelly Craighead, president and CEO of CLIA, said that next year the sector will recover the levels prior to the outbreak of the covid-19 pandemic, which has caused millions in losses to the companies.
"We expect passenger volumes to rebound and exceed 2019 levels by the end of 2023, and passenger volumes to recover 12% above pre-pandemic levels by the end of 2026 ," Craighead said Tuesday. in a panel on the situation and future of this industry together with managers of some of the large shipping companies.