Entertainment
Soda Stereo Resumes Its Tour "Total Thanks" In Argentina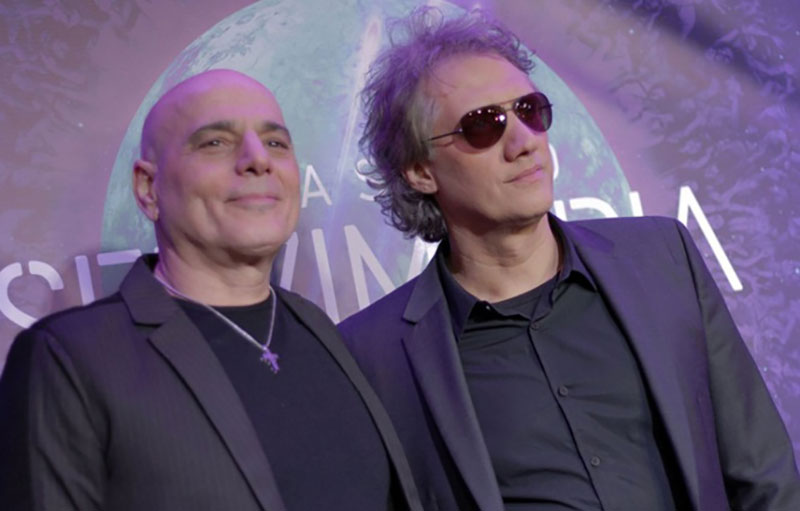 Charly Alberti and Zeta Bosio, the two members of the Argentine band Soda Stereo, will resume their "Total Thanks" tour in Buenos Aires, which began in early 2020 to celebrate their career and honor their late and legendary singer, Gustavo Cerati, but which was truncated by the irruption of the coronavirus pandemic.
On two consecutive nights, on December 18 and 19, the Polo Field of the Argentine capital will host the show prepared to celebrate "the music and history" of Soda Stereo, which will feature the collaboration of various national and international artists. either in person or in audiovisual format, through a staging of more than 400 square meters.
According to sources from the production of the show, among those artists will be Chris Martin, Gustavo Santaolalla, Juanes, Julieta Venegas, Draco Rosa, León Larregui, Mon Laferte, Richard Coleman, Rubén Albarrán and Benito Cerati, Gustavo's son.
There will be no shortage of musicians and technicians who were an important part of the history and journey of the group, which was active between 1982 and 1997 —with a brief return in 2007—, published seven studio albums, made many tours mainly in Latin America and was the creator of hits such as "American Blind", "The City of Fury" and "Seduction Games".
In October 2019, Alberti and Bosio announced their return to the stage with a tour of Latin America that would feature, in person or thanks to technology, with guest vocalists replacing Cerati, who died in 2014 after four years in a coma due to an accident cardiovascular.
Already then the group clarified that it was not a "return" of the band, but a 'show' with which to celebrate their career and honor their singer.
"The tour 'Gracias Totales' could mean the last opportunity to enjoy the music of Soda live by the hand of Zeta and Charly together on stage," said the production of the event.
After the first show in Bogotá in February 2020, others arrived in Lima, Guadalajara, and Mexico City, but the rest of the dates had to be postponed due to the coronavirus pandemic.
The two shows next weekend in Buenos Aires – for the one on the 18th, tickets are already sold out – replace those that were scheduled for March 21 and 22 of last year.
After their reunion with the public of the city where they were born as a group, the show will arrive, between next February and April, in the Dominican Republic, the United States, Mexico, Paraguay, and Chile.