Entertainment
The secrets of Reese Witherspoon: a sick relationship with Ryan Phillippe, an abuse he tried to erase and the night of a scandalous arrest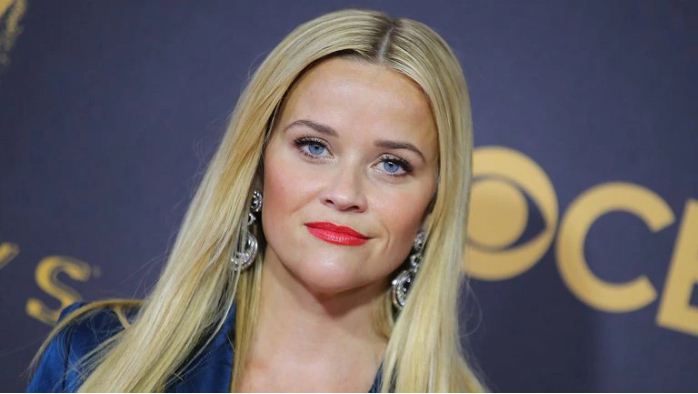 Tired of not finding scripts or roles designed for women, she decided that it was time to do something to change things in Hollywood and she succeeded. Today she is one of the most powerful performers and producers in the film industry
Reese Witherspoon has gone from being a movie star to becoming one of the most powerful women in the entertainment industry. Winner of the Oscar for the film "Walk the Line," the protagonist of blockbusters such as "Legally Blonde" and "Cruel Intentions" is one of the most important performers of her generation. In one more step in his scale of power, he sold a part of his Hello Sunshine production company, which he founded in 2016, for USD 900 million. This operation made her, according to Forbes, the richest actress in the world, with an estimated fortune of more than USD 400 million.
Founder of the Time's Up movement and a fervent feminist, the New Orleans actress who rose to fame two decades ago is at the point in her career where she has managed to not have to explain herself to anyone. "I hate reading scripts where no woman is involved because inevitably I get to that point where the girl turns around and asks the boy, 'What do we do now?' Do you know a woman who is in a crisis situation who has no idea what to do? It's ridiculous to think that a woman wouldn't know what r is doing, "the star said in an acclaimed speech that went viral on social media.
" I realized that if I did not start to conceive opportunities for myself and for other women, no one was going to do it," says the interpreter, who has been married since 2011 to talent agent Jim Toth, who represented stars such as Matthew McConaughey or Robert Downey Jr. And their support for women does not only include cinema but has also reached the literary world. A book that recommends, a book that runs out.
" I want a lot of women to make a lot of money," the actress told Time magazine in the April issue that dedicated her cover to her and ranked her as one of the 100 most influential women in the world. And to seek equality in the cinema with stories created by and for women, the actress – who studied English Literature at Stanford University, who left to dedicate herself fully to acting – wants to build a media empire. Her nose when choosing projects made her a successful producer of series such as " Big Little Lies ", " The Morning Show " and " Little Fires Everywhere. "
"I also"
The protagonist of "Big Little Lies" had reported in 2017 that at age 16 a director sexually abused her
When the wave of women's empowerment in Hollywood built the #MeToo movement in 2017, Witherspoon shared that she had been sexually assaulted by a director when she was 16 years old and had suffered other incidents of abuse. At the end of 2017, he said, it was a difficult time: he barely slept, struggled with anxiety, faced memories that he had closed for a long time. And although she has chosen not to name her abusers, the actress assured that she has been able to speak with people who were responsible for her safety, but who did not protect her. The most healing part, she said, was meeting other women who she pushed to make a change in their lives.
In an interview with Vanity Fair, he reflected on everything he's had to go through over the years he's been working in the film industry. " Bad things happened to me. I was abused, harassed, and not just once, "she commented on her past. " Each one tells his story when he can when he is ready," he said.
The interpreter spoke for the first time about what had happened to her during an event in Hollywood in October 2017. As more and more women told their own stories, Witherspoon said she felt compelled to break her silence. " I have my own experiences that have made me very vivid and it is very difficult for me to sleep, think and communicate many of the feelings that I have had about anxiety, honesty, guilt for not speaking before," he said at the time. "I feel real disgust with the director who assaulted me when I was 16 and angry with the agents and producers who made me feel that silence was a condition of my employment."
"I wish I could say it was an isolated incident, but sadly it was not. I have had multiple experiences of sexual harassment and assault and I don't talk about them very often, "the star confessed at the time. She added in her speech that listening to other people "made me want to speak out loud " as she no longer felt "alone" with her trauma.
Witherspoon assured that when this event happened, the social situation was different. " 25 years ago, when these things happened to me, this was not discussed publicly. There were no spaces to tell the stories either. Social networks have created new channels where people can express themselves. That was not there before. That gives us strength thanks to the power that is generated, "said the actress, who deals with the issue of harassment in" The Morning Show, " the Apple TV + series in which she stars alongside Jennifer Aniston.
He also explained to the publication that he never wanted his career to be based on sex appeal, something he had to work hard on carefully selected projects. "When I entered this business there were all these men's magazines that told us what we should look like. I was never in Maxim magazine, I was never called to be the cover of GQ, and I like that because it's not the way I wanted to be seen. I don't see myself that way ". It was for this that he decided to rely on humor. " I always wanted to be funny. You cannot become obsolete if you make people laugh. Do you know that it becomes obsolete? Your body. Your breasts sag, your face wrinkles, your butt sags, but you can always be funny. "
The abusive relationship that changed her life forever
Ryan Phillippe and Reese Witherspoon at the Oscars (Photo by SGranitz / WireImage)
In a heartfelt chat with Oprah Winfrey in 2019, Reese opened up about her private life when the popular host asked her about the hardest decision she had to make. "Leave an abusive relationship," was the response of the actress. " I suffered verbal and psychological abuse, and there was like a line in the sand that crossed, and my head clicked and there I knew that, although it was going to be very difficult, I could not continue in that place, " he said. Witherspoon delved not so much into what he lost in that bond but into what he learned in the process.
"It was a very deep relationship and I was very young, if all that had not happened, I would never have become the person I am today, it changed me in the sense that I defended myself when I was full of doubts, that It is what happens when someone damages your self-esteem ", remarked the actress, who preferred to reserve her name. That did not stop everyone from pointing out that Witherspoon was talking about her first husband, Ryan Phillippe, who was accused in 2017 of gender violence by an ex-girlfriend, model Elsie Hewitt.
The young actors met on the actress's birthday, who in 1997 welcomed the arrival of her 21 with friends. Reese saw the actor at his celebration and, with a few more drinks, said: "I think you are my gift! birthday!". So Witherspoon remembered the moment. " I don't know what got hold of me, maybe the seven drinks I'd had, but I told him that, he was flattered, but now that I think about it it was completely embarrassing," he declared in 1998. The wedding took place in Charleston, Carolina. Sur, on June 5, 1999, three months before the arrival of their first daughter, Ava. At work, they starred in "Sex Games", a movie that was a real boom and catapulted marriage to fame.
Director Roger Kumble and Phillippe teamed up to convince Witherspoon, then 22, to play Annette in the film.
The filming was very hard for the couple. "Reese and I had to film a scene where we said horrible things to each other for four hours, and once we finished I left the set and threw up, it was like an emotional punishment, " said the actor. For his part, Witherspoon was also affected by the intensity of the filming, to the point that he improvised the famous slap that Annette gives to Sebastian. "She felt bad about the things I was saying, so she went and did it, Roger liked it so much that he brought her into the scene," he recalled.
Phillippe and Witherspoon separated in 2007 after eight years of marriage. Looking back at their separation, both Phillippe and Reese recognized that the biggest problem was age. "I got married at 23, and at 27 I was already a mother of two children, so … I don't know, it's also good to know yourself. I would not change anything about what happened, but now I tell my daughter that it is at 25 when you are really going to start to know who you are, "said the actress, who never spoke out about the rumors of Phillippe's infidelity with her colleague Abbie Cornish on the set of the movie "Stop-Loss."
For those who don't remember, Witherspoon and Phillippe presented the Best Makeup award at the 74th Academy Awards in Hollywood in 2002. After announcing the nominees, Witherspoon approached Phillippe and asked if he could read the winner. , to which her then-husband replied: "You earn more than I do. Go ahead".
Witherspoon was asked about the awkward moment on the "HFPA In Conversation" podcast, where she recalled how "baffled" she felt by her then partner's comment. " He said that, and no, it wasn't written. He didn't tell me he was going to say that. So I was a bit puzzled at the time, "the actress noted. "There are so few women who make a lot of money that they sometimes feel embarrassed about it," she added.
Reese Witherspoon with her husband and three children
Witherspoon recalled the day her daughter came home from second grade crying over a comment made to her about her mother's money. Witherspoon recounted that Ava felt "very embarrassed" when her classmates brought up the fact that her mother was one of the highest-paid actresses in Hollywood. "I told her, 'Never feel ashamed of a woman making more money.' There are women around the world who do not have the opportunity, the education, or the ability to earn money that they deserve, "she said.
"I have an interesting relationship with the word power," he continued. "I just hope in my life that I can help more women earn more money. Financial stability is freedom ".
In 2011, the Oscar winner married Jim Toth, a powerful Hollywood agent, after ending a nearly two-year courtship with actor Jake Gyllenhaal.
A bad night for Reese and her husband
The actress's name is rarely linked to a scandal, but it made headlines in 2013 when her husband was pulled over in Atlanta for drunk driving. Seeing the situation, Witherspoon got out of her car very upset and confronted the police officer yelling that she was an American citizen and could do whatever she wanted. While the officer handcuffed, the interpreter asked a question unfortunate: " Do you know who I am". Following the leak of the video, Witherspoon publicly apologized to both the policeman and the public.
"I mean I clearly had a few too many drinks and am deeply embarrassed by the things I said. I was scared for my husband, but that's no excuse. I was disrespectful to the officer who was just doing his job. The words I used that night definitely don't reflect who I am. I have nothing but respect for the police and I am very sorry for my behavior, "he excused himself at the time.
According to People magazine, the actress had to pay a $ 213 fine, while Toth served 40 days of community service and had to attend driver's education classes.
In an interview on ABC News, Reese was once again genuinely embarrassed by her actions. " I am very ashamed, but I saw that my husband was being arrested and I started saying anything, I even said I was pregnant. I was very disrespectful, "she lamented. The couple got through the bad moment and never again was a scandal known to them.
His traumatic experience during the filming of "Alma Salvaje"
Reese Witherspoon suffered panic attacks during the filming of "Wild Soul" (AFP)
Despite having an impeccable track record, Reese admitted that the starring role in " Wild, " the film adaptation of author Cheryl Strayed's best-selling hit, left her feeling like a completely different person. If for Strayed – who in addition to writing the story had lived it in the first person – it was hard to walk in almost complete solitude for almost 1,800 kilometers, the challenge was not easy for the American actress.
In an interview with Tracee Ellis Ross for Interview magazine, the interpreter admitted that she was "so scared" while making the 2014 film about the Pacific Crest Trail hike that she suffered panic attacks and tried hypnosis to help her. to cope with the situation. "I was very afraid to do it," the actress confessed about how the process of facing the film and its shooting was like. "I underwent hypnosis, I was so scared. I had panic attacks for three weeks before I started filming. "
A whole story of overcoming that Witherspoon saw that it had several elements that were difficult to deal with, both in terms of the subject -that is why the actress preferred to produce it herself- and the filming itself. "There was the issue of nudity, sex, the question of taking drugs … But also being alone in front of the camera without more actors," she reflected. " I had never been shooting scenes alone for days and days. There were about 25 days of filming where I didn't have an actor in front of me. It was me, the camera, and my backpack ".
However, in the end, it became more of a mental challenge than a bore. In fact, in 2014 he told Vulture that this had been "by far" the most difficult film of his life, also physically, where he repeated and repeated scenes carrying a backpack that weighed 30 kilos. "We didn't stop shooting in those remote locations. We didn't stop to eat, we only ate snacks, or to go to the bathroom. It sounds crazy, but it was amazing. It was complete immersion, I never felt so close to the team. We literally pushed each other up the mountains and carried each other ".
Reese Witherspoon in "Wild Soul" (The Grosby Group)
It was Witherspoon herself who decided not only to get into that project but to take it to the big screen and produce it herself. The movie star thought Strayed's story, set in 1995, could be a success, as it did: With a budget of $ 15 million, it grossed more than 52 million worldwide and garnered two Oscar nominations, for Laura Dern for supporting actress and Witherspoon herself for leading actress, although Julianne Moore finally took it for "Always Alice" in 2015.
But, in the end, she said, it became the movie that moved her the most inside, that changed her the most. " Cheryl Strayed's book became something precious and sacred to me because it spoke deeply about how we, as women, can save ourselves, " said the actress in the interview with Interview. " I don't know if I'll ever work this hard again, but it changed me down to a cellular level."
All this helped her understand the adventure that the original protagonist of the book also lived. In fact, they became friends and Strayed accompanied her to the Golden Globes ceremony in 2015, to which the actress was nominated for her role in the film.
The Oscar winner has been candid about her struggles with mental health over the years, revealing at one point that she has been in therapy for most of her life.
"I've definitely had a lot of insane moments in my life," she joked on Jameela Jamil's "I Weigh" podcast in April 2020. "I've cried a lot on the kitchen floor and my kids would hand me their stuffed animals saying, 'Everything It's going to be okay, Mom. '
"He definitely had anxiety; my anxiety manifests as depression, so it would make me very depressed. My brain is like a hamster on a wheel and it doesn't come off. I've been handling it all my life, " explained the actress, who also added that her anxiety worsened after giving birth to her three children: Ava, 21, and Deacon, 17, with her ex-husband, actor Ryan Phillippe, and his 8-year-old son Tennessee with current husband Jim Toth.