Business
Eric Adams Orders Reform of Unnecessary Fines for Small Businesses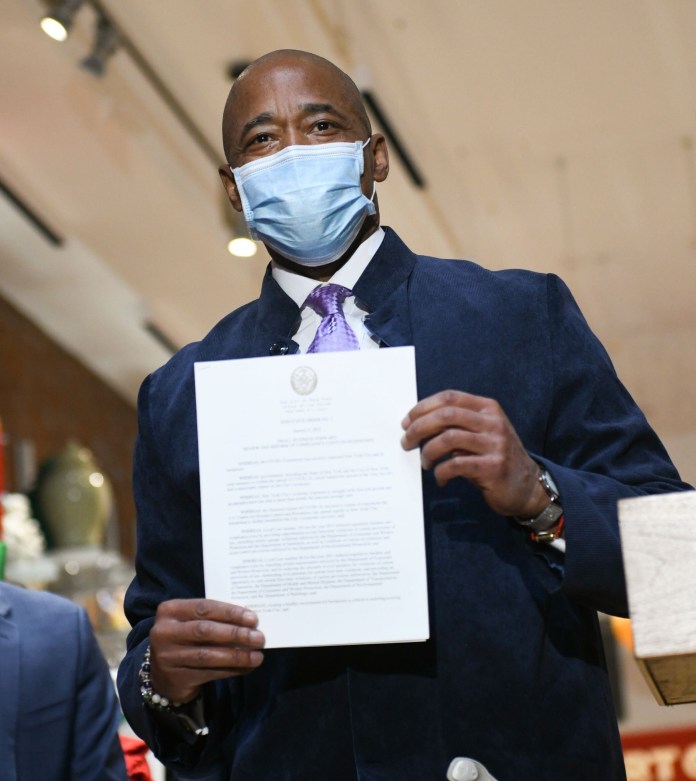 Small businesses have been one of the most affected by the COVID-19 pandemic in New York City, taking into account that the increase in infections caused by the Omicron variant could worsen the situation, Mayor Eric Adams signed an order executive to reform existing business regulations, ensuring that local businesses face fewer unnecessary fines and penalties.
The announcement of the order called "Small Business Forward" was made Tuesday night at Pearl River Mart, a former Asian-American emporium, accompanied by the new Manhattan Borough President Mark Levine and María Torres-Springer, Deputy Mayor. of Economic Development and Workforce.
"Our small businesses have suffered greatly during the COVID-19 pandemic. The last thing they have to deal with is unnecessary fines. We are cutting red tape and providing real relief to entrepreneurs who have made their dreams come true and keep our local economy strong, " said Mayor Eric Adams.
The Executive Order will require that, within three months, each City Agency identify the 25 violations that represent the largest number of citations and fines issued to small businesses.
The agencies will present recommendations, this measure establishes that some companies instead of receiving a fine receive warnings for those who violate the rules for the first time.
All enforcement agencies should immediately review and update their violation tracking systems, inspection procedures, and training. Agencies will also need to identify the actions necessary for possible reforms.
"New York City is open for business. Under Mayor Adams' leadership, we will drive real change that cuts red tape and enables small businesses in all five boroughs to fuel our economic recovery, " said Maria Torres-Springer, Deputy Mayor for Economic Development and Workforce.
As explained by the mayor, this order is based on Local Law 80 and asks the Department of Buildings, the Department of Environmental Protection, the Department of Sanitation, the Fire Department, the Department of Consumer and Worker Protection and the Department of Health and Mental Hygiene that revises business regulations with the goal of reducing fine schedules and allowing for improvement periods or warnings for first-time violations.
The law also indicates that an administrative code amendment allows small business violations to be reduced and remedied by other methods within a specified period of time.
This Executive Order will save small businesses millions of dollars in bureaucratic processes and will prevent new closures as businesses recover from the worst pandemic in the history of New York City.
"Small businesses are the lifeblood of New York City's economy and have been pushed to breaking point during the pandemic. We need to do everything we can to develop stronger ways to support their recovery, open their businesses, and eliminate unnecessary red tape, "said Manhattan Borough President Mark Levine.