Tech
What is WhatsApp Plus and why it can be dangerous to have this application on your cell phone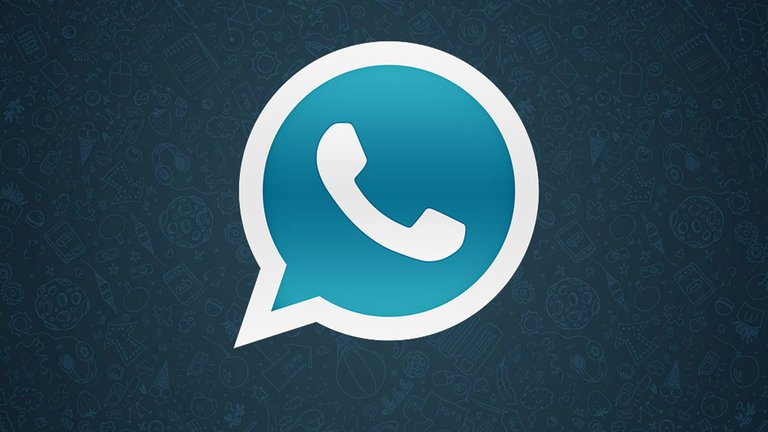 It is no secret to anyone that WhatsApp is one of the most used messaging applications in the world, especially in Latin America, that is why it ended up being bought by Facebook. But it is this same fame that has led many to want to be part of or join in that success without actually belonging.
Recently an application under the name of WhatsApp Plus has received some acceptance from various Android users and has promised to be an improved and more customizable version of the original application, but how safe is this app?
First of all it is necessary to clarify a specific detail, this it is not an official application from the WhatsApp development team or from any Facebook affiliated company, therefore, from that point on, it does not appear to be a trustworthy program.
A simple search of the Play Store digital app store will reveal thatthe application is not listed in your databaseThis is because the only way to download it is through third-party sites and under the apk format for manual installation on mobile devices. This is a process that the Android developers themselves do not recommend carrying out as it is a method in which possible viruses and malware can access cell phones through the necessary installation steps.
Why do you download it?
Since it has gained some acceptance in recent times, especially with the inclusion of the V.10 update , the question of why so many people are interested in using it is clear. The answer would be in a series of details that at first glance can seem quite striking compared to the standard edition of WhatsApp.
The main detail with which this application has been promoted is the possibility of customizing almost the entire interface of the messaging app, that is, you can change the color of the chats and even the configuration menus according to the preference of each one. In addition to this, it also offers its own package of emojis that are not available in the original version of the messaging app.
To achieve such effects and customization options, the third-party app requires that permissions are accepted similar to those of the original software and that they have access to quite sensitive personal information such as phone contacts and certain personal data of the user such as theirname, related phone number, and possibly Facebook accounts connected in the case of using services such as WhatsApp Business.
The problem of giving such permissions to an app that is not even on the Play Store means that a third party can easily steal all that information that will not even be insured and no one will be able to respond to it because the user himself agreed to allow such an event from the installation of the software.
Where did it come from?
Apparently, the origin of this independent application would come from a recognized developer like Rafalense , as evidenced by his profile on the XDA Developers forum site . The first versions of the app would have emerged around the year 2012 as an alternative with many more functions to what its original counterpart offered.
On the same website it is clarified that the first versions of WhatsApp Plus were eliminated by WhatsApp LLC. (the real developer company), due to copyright issues . Despite these drawbacks, new versions of the app from various places on the internet would be emerging over the years.
While the application itself it seems not to be created with bad intentions, the fact that it is external software makes it more vulnerable to digital attacks in which various sensitive user data can end up at risk in the worst case. On the other hand, it is possible that the real WhatsApp account will be blocked in case the system notices.
For those who are curious, currently the only applications officially developed by WhatsApp can be found in the Play Store and are the following: WhatsApp Messenger, WhatsApp Business and WhatsApp Wallpaper. Although the famous name is used on third-party sites, that does not mean that it is the real company that is behind this independent software.
Finally, it is always advisable to only download applications that are in the Android digital store , Play Store, as they are regulated by Google and have to meet certain standards to be published. Even so, it is best to only download apps that are reliable and make sure where they come from and what kind of information they request when installing, because it is better to be cautious when it comes to digital security.