Covid
Bill de Blasio encouraged his companies to require employees to be vaccinated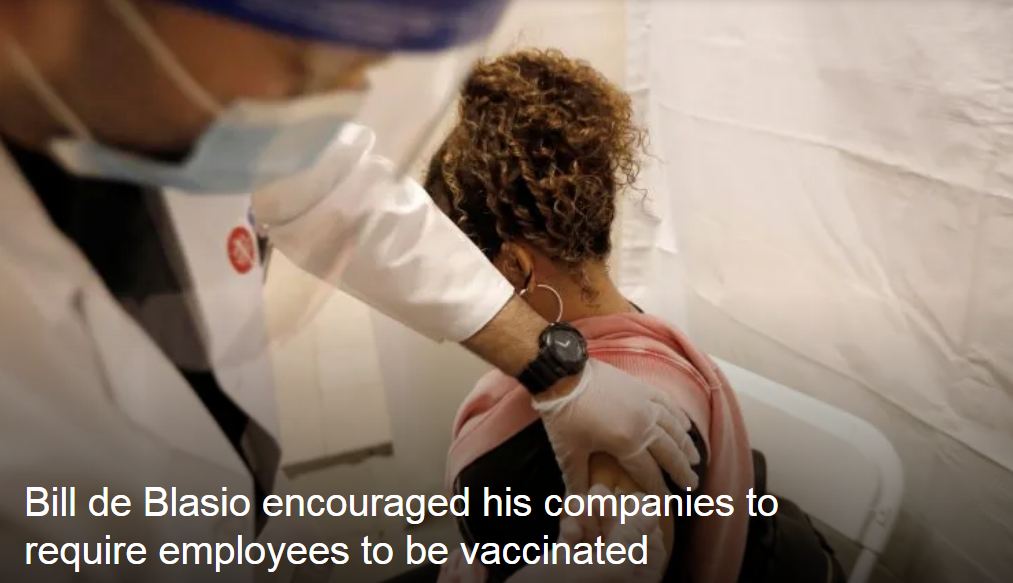 The mayor of New York, Bill de Blasio, encouraged all companies in the city on Friday to demand that their employees be vaccinated against covid-19 before the advance of the delta variant.
"I call on all New York employers, including our private hospitals, to move immediately toward some kind of obligation, whatever they think they can do ," De Blasio said in an interview with local broadcaster WNYC.
The mayor of the Big Apple considered that "the limits of a purely voluntary system have been reached" and that it is time to expand the demands to ensure that more people are vaccinated and can face the advance of the delta variant, which is unleashing a clear increase in infections in the United States.
De Blasio announced this week that the city's public hospital system will require its employees to be vaccinated or undergo weekly tests and today he suggested that these types of measures will be extended to other municipal workers.
Among them could be bodies such as the Police, where vaccination levels are relatively low, although the mayor did not want to advance anything concrete: "we are going to announce things step by step," he stressed.
New York has run a major campaign to boost vaccination among its residents, putting in all kinds of facilities – including mobile units and one-shot guidelines – and offering numerous incentives.
However, according to the latest official data, just over 40% of the population remains unvaccinated.
If only adults are taken into account, 29.8% are not immunized, while 65% have completed the process and 5.2% are partially vaccinated.
Among the latest initiatives, the city announced today a new program that will start next Monday with temporary vaccination centers in summer schools, with the aim of increasing the number of children between 12 and 17 years of age immunized.
According to De Blasio, since they began to administer doses to that group, about ten weeks ago, some 226,000 adolescents have taken at least the first dose, which is 43% of all residents between those ages. EFE