Entertainment
Pornhub, in trouble: porn videos without consent, human trafficking and the anger of the world's leading museums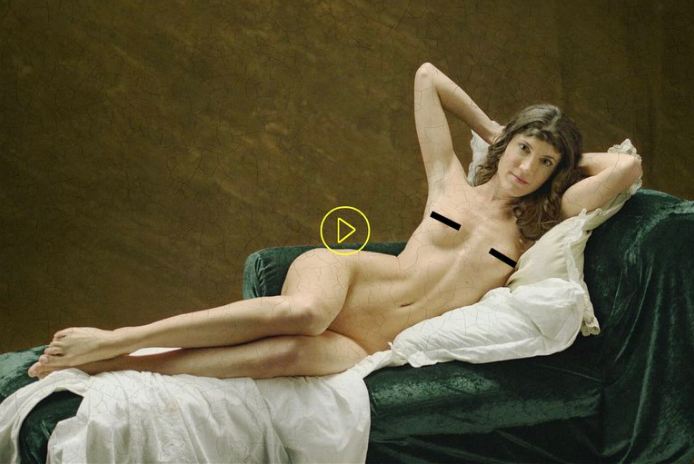 The giant of internet pornography is in the eye of the hurricane due to a series of scandals that have raised not only a wave of indignation among users, but millionaire lawsuits and even the creation of an application against them
The giant of Internet pornography, Pornhub, is in trouble due to a legal crusade against him by women who accuse him of allowing his platform to be uploaded sexual videos without their consent, which portray rapes, sexual slavery and human trafficking.
Nothing new under the sun for a company whose business is to allow its users to upload pornographic content almost without passing any previous filter, something that is changing little by little. But, with over 23 million paid subscribers worldwide, an average of 115 million views a day, over 42 billion a year, and an estimated net worth of $ 2 trillion , it doesn't look like Pornhub is going to Going nowhere is not the first time you have faced millionaire lawsuits.
But this time there is something different, because in the midst of the uproar caused by the latest class action lawsuit of more than 30 women in the United States who accuse the platform of promoting human sex trafficking and child abuse ; The news has been known of a woman in China – yes, on the other side of the world – who launched an application so that victims like her, whose rape was uploaded to the site, can be searched on the platform and demand that they download their content.
As if this was not controversial enough, Pornhub is also being the victim of its own invention, an advertising strategy in which it wanted to improve its image by showing itself as a site that promotes "erotic art", but that went really wrong, because now he is the public enemy number one of the largest museums in the world, which are also taking legal action against him.
To unravel all this series of problems that afflict the pornography giant, it is necessary to go in parts, starting with the lawsuits that accuse him of sex trafficking and child pornography.
34 women against Pornhub
A little less than a month ago in a court in California (United States) a class action lawsuit was filed against Pornhub, in it 34 women, many minors, joined to point out the pornographic giant and MindGeek (the company behind it) as a "criminal company" that profited from the videos uploaded without their consent, being subjected to all kinds of sexual abuse.
The lawsuit claims that the plaintiffs "were ignored, embarrassed, and at times mocked when they asked MindGeek to remove videos of their abuse on its pornography platform."
MindGeek owns over 100 porn websites, production companies, and brands including Pornhub, RedTube, Tube8, and YouPorn, the former being the largest of all the sites.
According to the lawyer in the case, Brown Rudnick, the underlying issue is not the pornography that Pornhub hosts on its platform, but the rape of the female plaintiffs and thousands of other women around the world.
"It is a case of rape and sexual exploitation of men and women," he told the media when he filed the lawsuit.
One of the most shocking cases in this class action lawsuit is the testimony of a woman identified only as Jane Doe No.1, who claims that for years she tried unsuccessfully to download at least seven sex videos of her hosted on Pornhub.
The images were recorded at different times in her life, especially when she was a child and always without her consent, since from the age of 7 to approximately 30, she was subjected to human trafficking and sexual slavery.
According to that testimony, several of his abusers belonged to "a circle of Hollywood men and New York financiers, including Jeffrey Epstein."
The first recording of her was allegedly made when she was just 10 years old in Maryland before she was "sold" to another New York-based dealer. From there they moved her from state to state, forcing her to provide sexual services, film pornographic videos, and broadcast live.
In 2004 Jane Doe No.1 would have met Jeffrey Epstein and other men. Epstein allegedly abused her repeatedly, taking her to his properties in New York, Palm Beach, Florida, and to his private island, Little St. James in the US Virgin Islands.
'Jane' says that between 2011 and 2016 at least 7 videos of her were uploaded to Pornhub, as well as another recording of a live broadcast. The woman had to go through several years of therapy and clinical assistance to cope with a trauma that still weighs on her.
Like her, 14 women of the 34 plaintiffs were minors, but only one, Serena Fleites, gave her real name and showed her face to face the lawsuit.
She was the main character in a story published in December last year in The New York Times that talks about child abuse on Pornhub, in which she recounted how, at just 13 years old, an explicit video of her that her high school boyfriend forced her to do. recording ended up on the porn site.
The accusations of human trafficking and child porn are not new to Pornhub, in the past it has already had to face lawsuits of 40 and up to 80 million dollars, which have not diminished its imposing presence in the Internet porn industry.
There are even groups of abolitionist activism of prostitution and pornography that have focused their attention on making it fall at all costs, such as ExodusCry , led by Laila Mickelwait, a feminist promoter of the #Traffickinghub movement whose purpose is to associate PornHub with the crime of human trafficking and holding them responsible for a business model that promotes rape, pedophilia and sexual slavery.
That fight is not easy at all, but a victim on the other side of the world may have something to contribute thanks to technology and artificial intelligence.
Alecto AI the app to track non-consensual porn videos
There are calls that change your life, especially from someone who tells you that they found a video of you on Pornhub. Such was the case of 'Tisiphone', a 25-year-old Chinese woman who last year discovered that there was an intimate video of her uploaded to the internet.
The surprise was total, because the video in question had been recorded without his consent or knowledge, during the time he lived in the United States.
"The incident happened maybe seven years ago. She was very young, a teenager. I had no idea that monster had secretly filmed me until I saw my video on Pornhub. It was really devastating. I consider myself a very strong and well-educated person, but that was the moment when I literally stopped and thought, 'I can't live any longer.' I don't want to live anymore, '"he told' Tisiphone '- a false name that evokes one of the fury of the Greek goddess of revenge – to This Week In Asia.
The urge to commit suicide led her to climb a fence and contemplate jumping out of there, but the thought of her family stopped her, and from then on she is focusing her energy on helping other 'victims' like herself defend themselves against abusive uses of her image. .
'Tisiphone' developed an App that it hopes to launch later this year called Alecto AI, which uses facial recognition software powered by artificial intelligence to search the internet for explicit videos uploaded without consent.
Alecto AI's project is specialized in women and racialized people, since current facial recognition software has only a 25% effectiveness in these population groups. The objective of 'Tisiphone' is to provide a tool for women to find the content uploaded without their consent to the internet, which is usually hosted on multiple pages and the process to eliminate it is quite long, tedious and expensive, due to its legal aspect .
Although the 'Tisiphone' video was found on Porhub, the woman has since tracked it down on at least 10 websites.
Once users can detect their images online, Tisiphone hopes its app will also help survivors find nonprofits and law firms willing to take pro bono cases.
The fury of the museums
The Alecto AI App may be used to detect the content uploaded without the knowledge of its victims, but in this latest scandal that would not have been necessary since Pornhub itself was in charge of promoting the content that was uploaded without consent, annoying, nothing more and nothing less, than the main museums in the world.
The "Classic Nudes" project is an initiative that the porn page launched just a couple of weeks ago but that has sparked controversy in the art world.
The initiative was launched on an independent website and defined as "Porhub's interactive guide to some of the sexiest scenes in history in the world's most famous museums." In other words, they took famous works that showed the human form 'in nature' and put them together in an interactive gallery. Some of them, replicated on video by real porn actors and actresses.
And let there be no doubt when saying "the most famous", since the works are taken directly from the exhibition rooms of the Louvre and Orsay (Paris), Metropolitan Museum of Art (New York), Uffizi (Florence), National Gallery (London ), and El Prado (Madrid).
"Porn may not be considered art, but there is art that can definitely be considered porn," they say on Pornhub.
Those who did not take it so well were the museums that showcase the original works of art, which suddenly saw their brand associated with Pornhub, which, as we already saw, does not have the best reputation.
Both the Louvre and the Uffizi Gallery in Florence, Italy, for example, are suing Pornhub for using and recreating some of these nudes without the express permission of the institutions.
"No one has granted authorizations for the operation or use of the art," said an Uffizi spokesman who is suing the site for its recreation of Titian's Venus de Urbino (which has since been dismantled from Pornhub).
"In Italy, the code of cultural heritage establishes that to use images from a museum, compressed works for commercial purposes, it is necessary to have the permission, which regulates the methods and establishes the relative fee to pay," continues the spokesman. "All this obviously if the museum grants the authorization that, for example, would hardly have been issued in this case."
For its part, the Louvre stated that "Pornhub has heard from our lawyers. We hope that the works will be withdrawn immediately ".
The El Prado Museum in Madrid did the same, which explicitly deplored the use of Goya's La Maya Nude within the collection and said it was not part of any campaign promoted by the porn website.
For its part, the Metropolitan Museum of Art in New York also rejected the campaign, but said they will not take any action as they do not want "directly or indirectly to raise awareness of this project."
Thus, the revolutionary idea of ​​the Pornhub marketing department seems to have been a foot shot, because instead of promoting the return of people to museums, how they explicitly communicated when they launched the project, or educate their users accustomed to consuming pornography In erotic art issues, they ended up generating rejection from another group that does not want to be associated with their brand.
It is still necessary to know where the legal problems of Pornhub end, and for now Classical Nudes continues to work, as well as the page itself that day by day continues to garner visits, and hosting content that in many cases falters on the fine line of the ethics, morality and legality.