New York
Duque travels to New York to speak about peace before the UN Security Council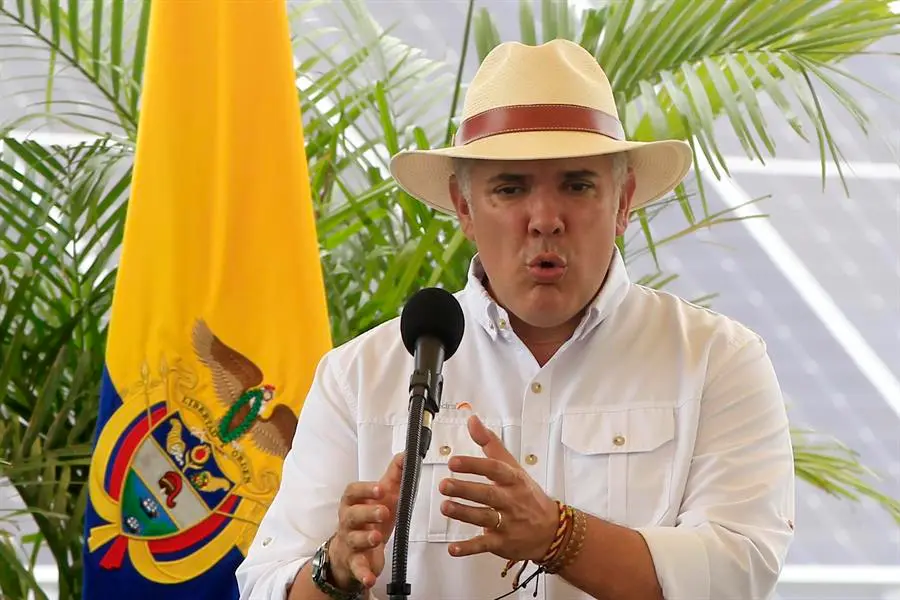 The president of Colombia, Iván Duque, travels to New York this Sunday to speak for the first time before the United Nations Security Council on the implementation of the peace agreement signed by the Government and the FARC guerrillas in November 2016.
During his three-day visit to the American city, in which he will be accompanied by a large part of his cabinet, the president will present to the UN Security Council on Tuesday "a detailed balance of the great advances in the implementation of the policy of Peace with Legality" , as detailed by the Presidency in a statement.
Precisely that body established a Verification Mission whose mandate was extended by the current Government until October 31.
Duque will also have a meeting with the Secretary General of the United Nations, António Guterres; another with the president of the Security Council, the British Tariq Mahmood Ahmad, and a third with the global director of the United Nations Development Program (UNDP), Achim Steiner.
At the UN, he will also participate in the forum "Peace with Legality: The Roadmap for Implementation" , as well as intervene in a session of the Peace Consolidation Commission.
ACADEMIC AND ECONOMIC AGENDA
Apart from the visit to the UN headquarters, Duque will participate in a conference on the implementation of the peace agreement at Columbia University together with former Colombian minister José Antonio Ocampo and Robert Mauro, a member of the Global Leadership Institute.
On Monday, Duque will also meet with executives from the Goldman Sachs group and with international investors, and then visit the headquarters of the New York Stock Exchange, where he will meet with the directors of the entity.
In this organization, he will present the strategy "Green Taxonomy of Colombia: a robust and standardized framework to classify sustainable economic activities and financial assets."
The president's agenda that day will culminate with the closing of the day's operations at the New York Stock Exchange, in which he will ring the traditional bell.
On Tuesday, the Colombian president will award the Order of Boyacá, in the degree of Grand Cross, to Susan Segal, the president of the Americas Society/Council of the Americas think tank, in recognition of her "work and commitment to the Republic of Colombia " her.
Duque's trip will culminate on Wednesday with a colloquium with Bloomberg on the energy transition, renewable energies, clean mobility and the hydrogen route in Colombia.